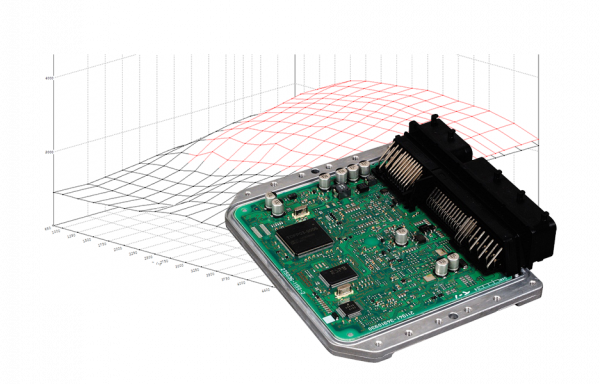 Chiptuning, BMW Exx N54
With an ECU remap, also known as "chip tuning" or "reflash", the original ECU of the car will be recalibrated on several different engine parameters for more performance. Options like speed limiter removal and start/stop deactivation are available. Please note that an ECU remap will void the factory warranty once detected by a BMW dealer. Installation and back to stock can be done by any official Mosselman Dealer, or at home with the iMoss DIY solution that we offer.

The ECU Remap will take your BMW 335i E90 N54 to approximately 370 hp and 510 Nm on premium fuel (98 Oct EU / 93 Oct USA), which is highly recommended. Additional to the ECU remap we recommend installing our MSL Oil Thermostat N54 to lower the oil temperature.